The Sustainable Sport Index was initiated from conversations among venue operators, teams, and industry experts to better understand the environmental and social best practices and challenges in sports.
The conclusion was that there was no existing database for the industry to truly understand and compare the impact that it has on the planet and society. This challenge is highlighted by the various distinctions within venue types and sizes, leagues, events, and regions. With this understanding, we set out to gather actual data from teams and venues in order to aggregate and analyze for trends, leaders, and opportunities for improvement.
The resulting effort is this first of its kind report for the sport industry. Collaborating with countless industry professionals and academics concluded with a comprehensive survey to gather data in areas including energy, water, waste, carbon emissions, cleaning, staff engagement, policies, food and beverage, transportation, communications, and wellness and accessibility. It is our hope that this becomes the first of many annual Sustainable Sport Indexes providing long-term value to the industry while highlighting existing team and venue best practices and opportunities for improvement.
Click here to download SSI Benchmarking report or to order 2022 SSI Benchmarking Report
Latest News
June 20, 2022
McLaren Racing publishes inaugural annual sustainability report
Read more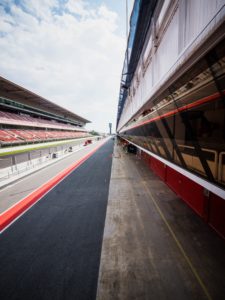 May 27, 2022
F1 Sustainability Strategy
Go to page
May 10, 2022
PUMA Sustainability Report 2021
Read more