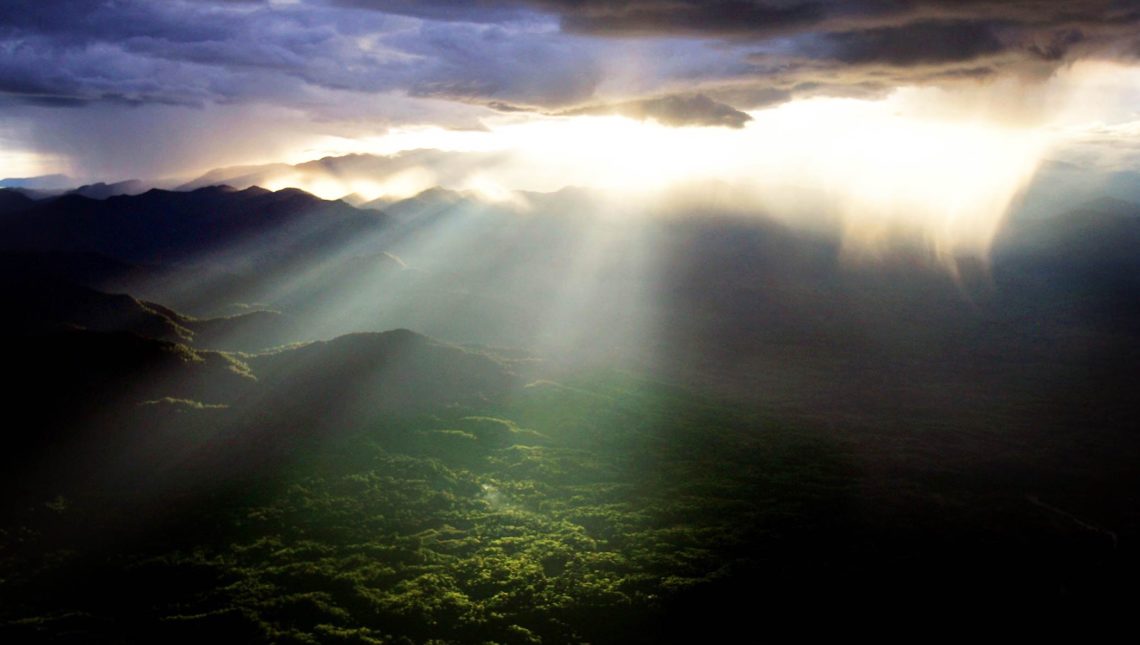 What's Biodiversity?
Biological diversity, or biodiversity in short, is defined by the Convention on Biological Diversity as the '.. variability among living organisms from all sources including, inter alia, terrestrial, marine, and other aquatic ecosystems and the ecological complexes of which they are a part; this includes diversity within species, between species, and of ecosystems'. Biodiversity supports valuable ecosystem services that are essential for the survival and healthy functioning of human society and its economic activities.
The links between Sport and Biodiversity
Sport can have significant negative impacts on biodiversity, through the construction and use of sports venues and the staging of sporting events. Sport can negatively impact biodiversity through land use to build permanent or temporary sports venues and facilities, as well as through the pollution, noise, waste, lighting, traffic, and resource demand resulting from the staging of sporting events attended by hundreds or thousands of spectators. At the same time, sport, through its global reach, can be an important catalyst for raising awareness about the need for biodiversity conservation, and promoting and supporting efforts to enhance biodiversity.
Understanding and managing the potential negative impacts and opportunities for conservation is vital for ensuring that sports venues and sporting events deliver successfully both from the financial and operational standpoint. Unmanaged or poorly managed biodiversity impacts can lead to financial, regulatory, operational, and reputational risks. On the other hand, timely and effective action to mitigate risks and enhance conservation can help venues and event planners and organisers increase their social license to operate, more easily attract future sporting events, establish long-term positive relationships with communities and the media, and attract sponsors.
Mitigating negative impacts on Biodiversity
The construction of new sports venues, the installation of temporary venues and associated facilities, and the use and refurbishment of existing venues can all impact on biodiversity. The type of risks and opportunities will vary, depending mainly on the location of the venue (i.e. whether it is sited in an urban area or in the natural environment, and the importance of that environment for biodiversity) and on its size. While the impacts may be broader, more severe, and more obvious in a natural, undeveloped area, where it is often necessary to construct access roads, power supply infrastructure, and water and sewer infrastructure (amongst others), there are also risks to developing in urban areas, where many species make their homes within the built environment.
The staging of sporting events in both urban and natural settings can impact biodiversity through the presence of large numbers of spectators, who increase noise, vibration, pollution, waste generation, and traffic. Other risks to biodiversity from sporting events include oil or fuel spills, sewage discharge, light pollution, increased use of chemicals and fertilisers, and increased demand for natural resources.
To address these potential impacts, developers should first comply with all legal and statutory requirements relating to biodiversity. Beyond compliance, the recommended way to manage biodiversity impacts effectively is through the mitigation hierarchy of avoidance, minimisation, restoration, and offsetting of residual impacts. Preventive mitigation measures (avoidance and minimisation) are always preferable to corrective measures (restoration and offsets).
Maximising opportunities for Biodiversity conservation
Sporting events and their associated facilities can leverage opportunities to promote and support biodiversity conservation through a variety of activities and initiatives, including:
• enhancing natural habitats in urban environments by restoring degraded sites, connecting fragmented habitats, building 'green' rooftops and living walls, installing man-made habitats for wildlife, increasing the diversity of plant species, and incorporating plantings in their project design that provide additional habitat and benefits to local fauna and flora;
• increasing the area under protection through on-site or off-site protection of natural features;
• generating funds and increasing awareness for protected area management by staging low-impact sporting events, such as running or mountain biking, within or partially within protected areas;
• raising public awareness about biodiversity through the use of biodiversity elements as mascots or as part of an event's logo, and the creation of public exhibits and educational programs, as well as through sports commentators and individual, high-profile athletes;
• increasing available knowledge and data by sharing biodiversity inventories and baseline information that may be required as part of venue development with conservation organisations and research institutions; and
• generating biodiversity benefits through projects designed to offset the carbon footprint of a venue or event.
Where can you find solutions?
IUCN, in collaboration with IOC, has developed a series of guides designed to help decision makers understand and manage these potential impacts, as well as for maximising opportunities to use sport as a way to promote and enhance biodiversity conservation.
Read more about the Guides: Sport and Biodiversity published by IUCN (International Union for Conservation of Nature) in 2018