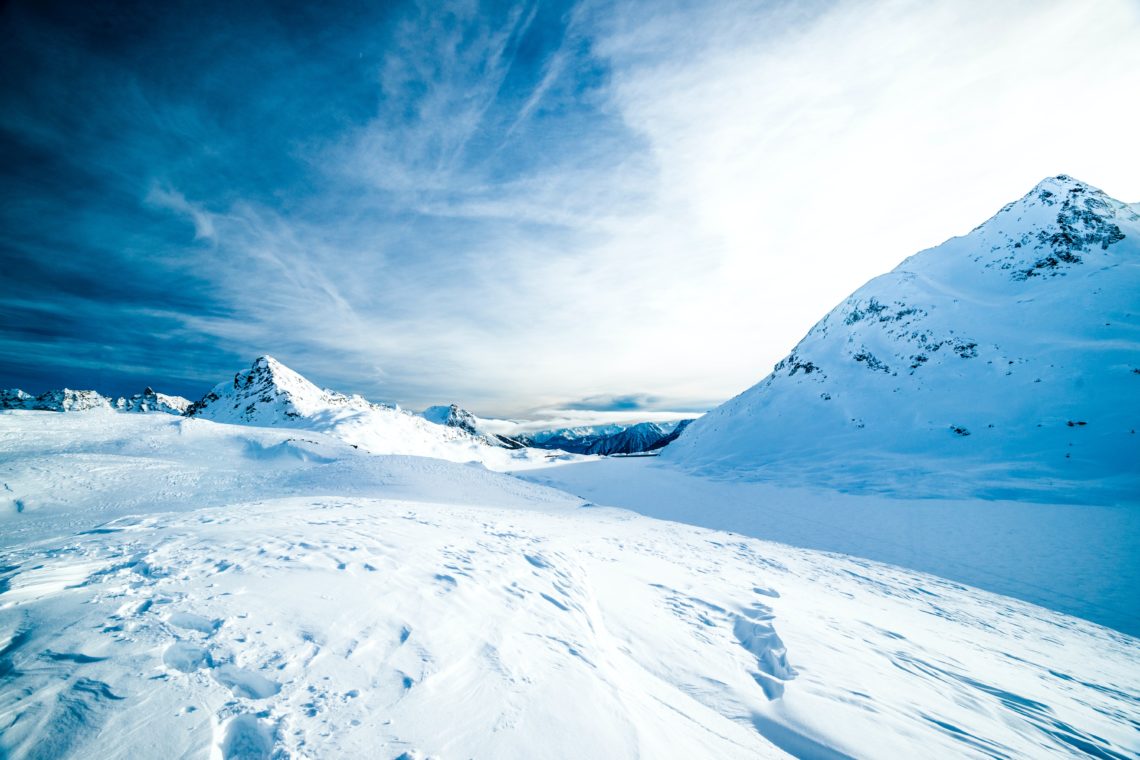 Iconic ski brand Atomic is making huge strides towards its goal of full circularity and cutting its carbon footprint in half by 2030, thanks to all-in lifecycle assessments (LCAs) that will drive more sustainable redesigns of all beloved Atomic products.
As the world's largest skiing company, Atomic is particularly aware of – and vulnerable to – the impacts of climate change.
"Up here in the Austrian Alps at our Altenmarkt facility, we feel it first-hand," explains Ronald "Ronny" Schwarzenbrunner, Sustainability Manager at Atomic.
"We know the future of skiing is at stake. Our business depends on our ability to save our snow. That's why we have a unique responsibility to reduce the environmental impacts of our products, across their entire lifespan."
Designing for longevity and lower impact
One way Atomic is reducing its carbon footprint is by making sure its products always stand the test of time. This way, Atomic's loyal community of skiers can use the products to experience adventures again and again, instead of constantly buying new products.
In addition to ensuring longevity, Atomic has begun conducting in-depth lifecycle assessments (LCAs) of its iconic products, to find out exactly what their environmental impacts are. The team is already using this data to redesign for a lower impact, and have released new versions of their most-loved products, with a much smaller footprint.
As part of their sustainability strategy, Atomic's goal is to conduct a full LCA on all new products designed in-house and conduct an LCA every time an existing product comes up for renewal.
"We treat the knowledge on LCA data like other factors that tell us if a ski meets our expectations on performance," says Anita Hochreiter, Sustainability Specialist at Atomic
Finding the right balance with the help of LCAs
Atomic first began conducting LCA calculations on its products in August 2020. Their in-depth LCA model looks at the carbon footprint of the materials, the water used in production, energy used, the impact on biodiversity, and even emissions from the transport of each product.
Atomic LCAs are guided by the most recent EU standard: the product environmental footprint (PEF) 3.0 guideline. However, it's not always straightforward when it comes to finding new materials that have a lower overall impact.
In one recent example, Atomic's LCA revealed that many bioplastics have a slightly lower contribution to global warming in comparison to fossil-based plastics. However, these nonetheless have a negative impact in other categories such as eutrophication, a process in which excessive nutrients from fertilizers lead to the excessive growth of algae in bodies of water, harming aquatic life.
"It's all about finding the right balance, one that offers the lowest possible overall environmental impact. This is how we aim to achieve 50% fewer CO2 emissions from all products by 2030," explains Anita.
New and improved old favorite
One such product that received this treatment recently was Atomic's iconic Backland 85 ski, which was redesigned as the Backland 88 in 2022. This new version reportedly offers 30% fewer emissions than the Backland 85, alongside better skiing performance.
During the LCA, Atomic learned that most of the emissions from the Backland 85 derived from the raw materials used in its production.
By replacing the Caruba wood with locally sourced poplar, using less fiberglass and resin, and using recycled material in the topsheet, Atomic was able to achieve an immediate and dramatic reduction in footprint. Not only that, but the new Backland 88 is also stronger, firmer, and more responsive, showing conclusively that you can eliminate CO2 without compromising on performance.

What's next for Atomic?
"We're looking at how we can reduce emissions from one of our most beloved products – the Hawx Prime boot. Our LCAs have shown that, similarly to the Backland, most emissions come from materials," explains Ronny.
Atomic's LCAs have shown that the buckles use high-quality metal that has a large carbon footprint, while the plastic in the shell is also a major contributor. The team is currently in the process of changing this, producing a new Hawx Boot that is better for the planet, and that users will love.
It's not just about redesigning products for a lower impact. A key goal is to increase the lifespan of the products that customers already have in their closet. To get there, Atomic is expanding its care and repair services, offering repair parts for dealers and consumers online.
"We know our customers share our dedication to sustainability, and we want to help them get more out of their equipment," says Anita.
Atomic does not see itself as a lone agent. Rather, they view competitors as collaborators, who they can work with to reduce shared impacts. That's why Atomic is currently working with the Federation of the European Sporting Goods Industry on ski recycling methods and other cross-industry initiatives.
"All of us at Atomic, our customers, and our competitors share a common goal to save winter and save our snow."
Sustainable Development Goals
Learn more about
Sustainable Development Goals
Latest News