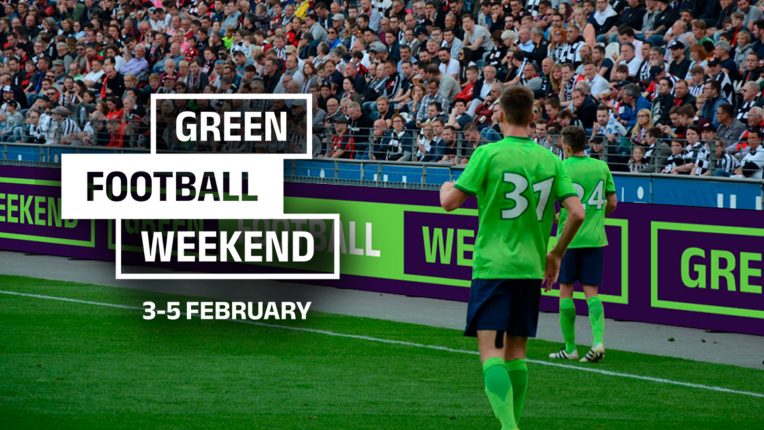 More than 80 top football clubs are today joining forces against climate change in the world's biggest football campaign to protect our world, Green Football Weekend.
For the next 20 days, clubs across the top divisions are battling it out for the coveted Green Football Cup. But unlike other tournaments, it's fan action that will decide who takes the Cup home, with fans scoring green goals for their club by taking climate-friendly actions – from eating a veggie meal to turning the thermostat down one degree or taking a shorter shower.
Fans can choose their activities and register their goals at greenfootballweekend.com.
The competition will culminate in Green Football Weekend on 3-5 February, when clubs will join fans in implementing changes by making their fixtures 'greener games', and some teams will wear green armbands to show their support for protecting our world.
Amazing prizes are up for grabs for anybody taking part in Green Football Weekend, including a men's signed England shirt, tickets to Premier League Games, a voucher for a National Trust holiday cottage, tickets to the Football Supporters Association Awards, Football Manager 23 game codes, BT Sport app passes, and yearly subscriptions to children's newspaper First News.
Sustainable Development Goals
Learn more about
Sustainable Development Goals
Latest News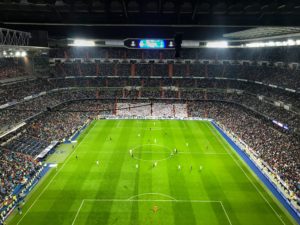 May 23, 2023
PepsiCo and UEFA Unveil a Series of Innovative Sustainable Food & Beverage Practices at the 2023 UEFA Champions League Finals
Read more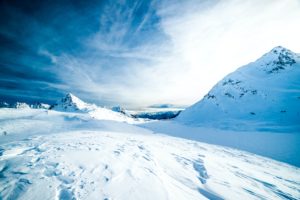 May 7, 2023
Atomic redesigns for lower  impact with LCAs that look at the bigger picture
Read more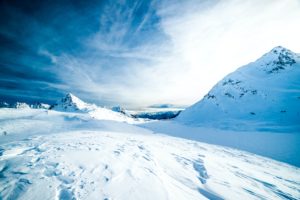 April 13, 2023
Speed vs. sustainability: The race to ban 'forever chemicals' on ski slopes
Go to page