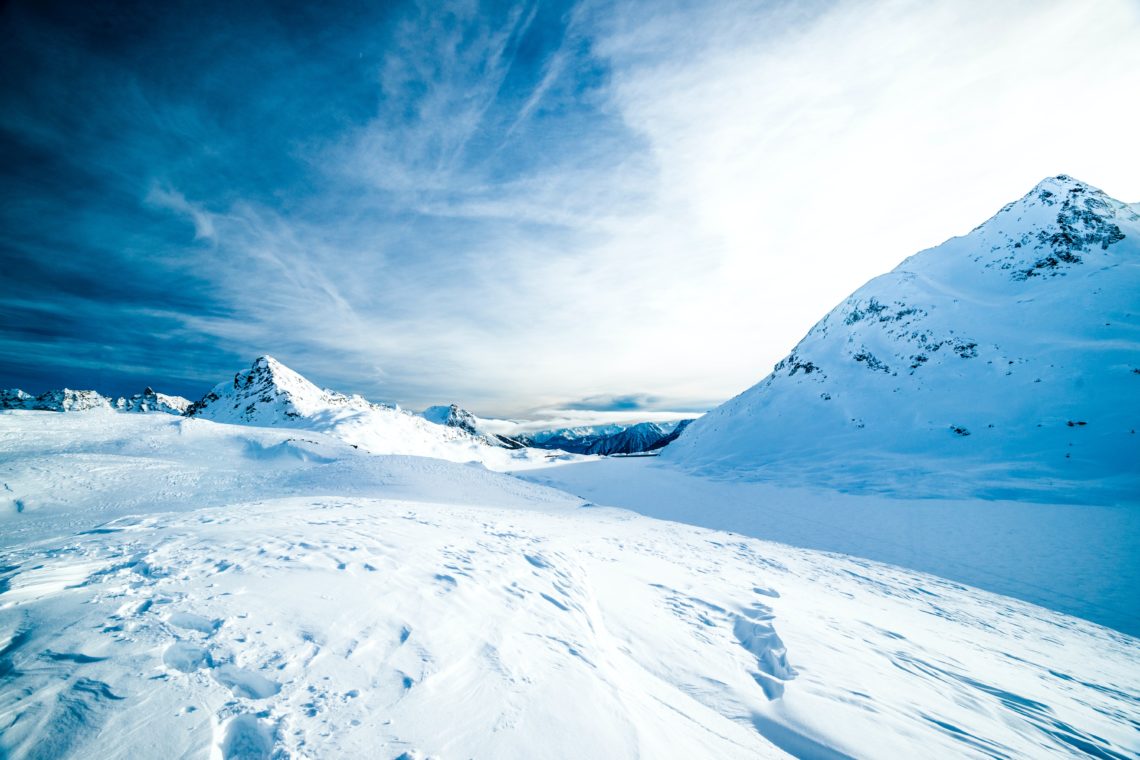 Rising Austrian skiing star, FIS athlete, and Protect Our Winters Ambassador Julian Schütter has penned an open letter to FIS demanding great action in climate change.
The world of competitive Snowsports is feeling the impact of climate change right now. With competitions being cancelled due to extreme weather events or lack of snow, pre-season training slopes becoming less available and increased injury rates due to poor quality, or absence of, natural snow at competition sites. A new study shows that all but one of the previous 21 host cities, Sapporo, Japan, will be too warm and dry to host a safe, fair Winter Games by 2080 if we continue on the current emissions path.
This loss of snowpack affects far more than our winter sports activities. Severe and unmitigated climate change could see mountain glacier ice and snow that existed in 2015 reduced by up to 80% by 2100. Putting at risk the 1.9 billion people that rely on snow or glacier melt water for their water supply.
FIS (Féderation Internationale de Ski) is the international ski federation and thus a globally active organisation. In addition to Alpine skiing, the FIS also control sports such as freeride, snowboarding, telemark, all Nordic sports and several others. FIS has come a long way since the presidential position was held by a climate denier. However, many feel its action on climate are too slow and too limited to match the scale of the issue, and that the actions it has taken are both overly reliant on offsets and lack the required transparency to be a leader on climate action.
Questions have been raised around Mr Eliasch's joint role as both FIS President and co-chair of Cool Earth (the organisation FIS has partnered with) as to the transparency and ease of public access to information of how its offsets are calculated.
Demands include:
FIS representatives must commit to reaching net-zero for all of FIS operations and events by 2035 or prior.
FIS has to create a sustainability strategy of how to achieve the 50% emissions reduction by 2030, as committed to through the UN Sports for Climate Action framework and present it to the public before the start of 2024 season.
FIS has to install a sustainability department that ensures that sustainability becomes a key aspect of all governance processes and operations, which must be controlled and certified by an independent organization.
Full transparency is needed to back up FIS' role as a much needed pioneer.

Click here to read the whole letter and see the list of signatories.

It highlights:
"Season adaptation With the first World Cup race every season we are the ones who basically start winter, even if there's barely any snow like this season. This World Cup opener reminds people of how great winter is and gets them in the mood for the following season. But the seasons have shifted and in the interest of us all we need to adapt to those new circumstances because organizing World Cup races with no snow around will backfire and will take any anticipation for winter away. So we recommend planning the first races of the season in late November and extending it to late April.
"Geographical race calendar Most of the team's carbon emissions are caused by traveling far distances. For example: This season the men's alpine world cup travels from Europe to North America and back two times. The races of Beaver Creek in November and those in Aspen in February are 50 km away from each other. Planning those two races one after the other would reduce approximately 1.500 tons of CO2 . There are more cases like this in other FIS sports. So we recommend a geographically reasonable race calendar.
"Encouraging national federations A lot of the organizational decisions are done by national federations. We see big carbon reduction potential in these decisions. Ski teams could question where they hold their training camps, if they should change their fleet to electric vehicles, or if they want to partner with fossil fuel companies. So we recommend encouraging national federations to track their carbon footprint and then building a reward system for sustainable operating or limit the annual CO2 emissions for the federations and/or athletes.
"Events Events are the place where the public watches us, that's why the impact of organizing best practice events would be big. There are a few possibilities for improvement, like energy management, waste management or catering, but most of the emissions of FIS events are emitted by the public traveling to the event. Organizers have to take action to shift all those spectators to public transport and avoid air-travel. Also, we recommend implementing a standardized sustainability management system for events like ISO20121.
"Environmental management system To reach credibility it is required to implement a standardized environmental management system and to get it certified by an independent organization. We recommend the management systems ISO14001 or EMAS.
"Education Reducing our carbon footprint as a sport is very important, but to be really effective we have to make sure that everyone in this community supports these actions and many others follow that example. So we recommend an internal education program for officials, athletes and coaches, as well as a marketing campaign to inform the public about our engagement and how to act more sustainably as a non-professional in winter sports.
"Political action FIS as an international winter sports federation has political power, which could be used to speak up, show real commitment and take a stance on the climate crisis.
"Carbon offsetting The problem with carbon offsetting projects like rainforest conservation is that by burning fossil fuels carbon stored for millions of years is extracted and put into the fast carbon cycle, where it cannot be stored over such a long time. So keeping fossil fuels in the ground must be the priority, therefore the main climate efforts must lay in mitigation of emissions. The halving of emissions has to happen through avoiding and reducing climate-damaging activities. Offsetting should only be applied to the remaining unavoidable emissions."
The letter will be delivered to FIS at a press conference in Courcheval following the Men's Downhill Finals, at 4pm 12th February. So far it has received nearly 200 signatures from concerned present and previous FIS competitors, including current alpine racing mega stars Mikaela Shiffrin (USA), Aleksander Aamodt Kilde (NOR), Travis Ganong (USA) along with Olympic cross-country skiing champion Jessie Diggins (USA), and the previous Freeride World Tour champions Arianna Tricomi (ITA) and Xavier de le Rue (FRA). The letter remains open for signatures, and these are coming in thick and fast.
"Skiing is so much fun for me that in 40 years I still want to be waving in deep powder snow. Unfortunately, however, climate change stands in my way. With this campaign, I am using my circle of influence, my influence as a ski racer. In doing so, I hope to inspire others to use the influence on their environment, no matter where or how big their circle is." said Julian Schütter, ski racer and initiator of the campaign
Protect Our Winters along with members of its Brand Alliance are proud to support Julian's action.
Sustainable Development Goals
Learn more about
Sustainable Development Goals
Latest News