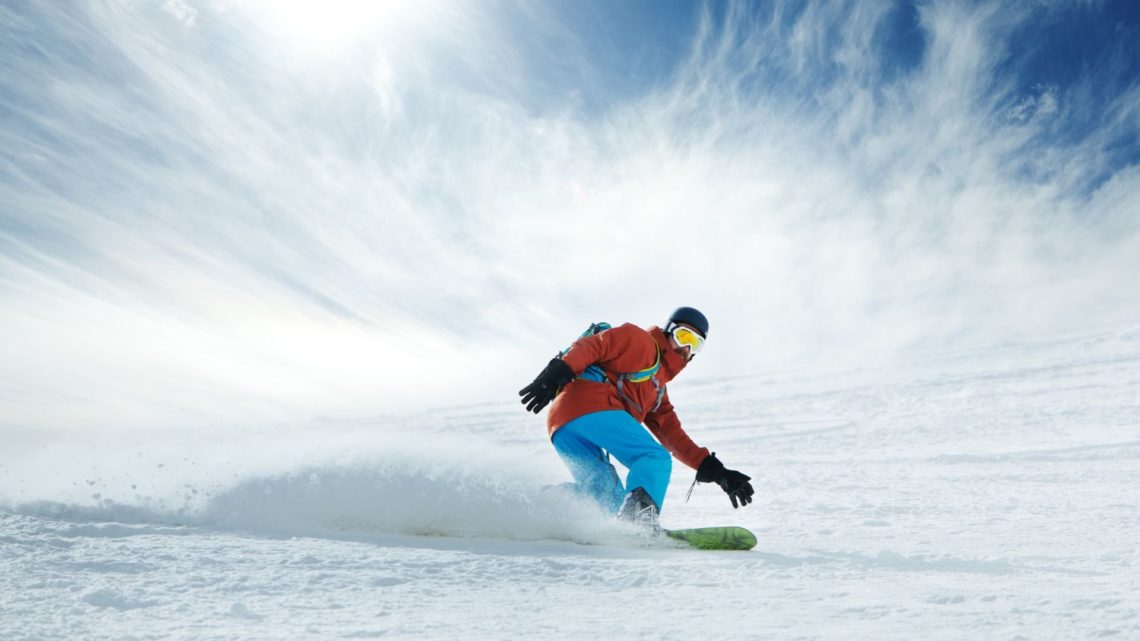 While it'd be a stretch to call snowboarding the main cause of global warming, the truth is that we haven't actually measured its carbon footprint. From rider transportation to artificial snowmaking, there isn't any definitive data on the environmental impacts of the sport.
That's why a group led by the World Snowboard Federation has started the ZERO Project (Zero Emissions Rides Objectives). The main objectives of the project are to gather data on the sport's environmental impact, develop innovative ways to lower its carbon footprint, increase youth participation, and educate riders on the importance of sustainability in snowboarding.
The group is made up of different national European snowboarding organizations, winter sport federations, Protect Our Winter Europe (POW), the German Sport University of Cologne, and Sport and Sustainability International (SandSI).
Our winter sports have become endangered
The rise in global temperatures is putting a lot of ecosystems, businesses, and lives at risk — and winter sports are no exception. It's estimated now that 95% of ski resorts have to rely on artificial snowmaking to some extent, either to prolong the season or to improve snow conditions. The 2022 Beijing Olympics was the first time that a Winter Olympics had to rely on 100% artificial snow.
"If we look at the past ten years how the climate has changed and then we look ahead another 10 years, we'll really have a decline in available months where we can participate in winter sports if we don't do anything," says Ivana Pranjic, project manager of the ZERO Project.
What is the ZERO Project doing?
The 3-year project, which started in April 2023, aims to develop a better understanding of snowboarding's impact on the environment while educating youth riders and increasing youth participation. Through innovative initiatives and scientific studies, the group hopes to reach riders aged 11-18 with educational material about the impacts of climate change.
"I always say that education is the key to success. It's also Sustainable Development Goal #4 and I really believe in it," says Pranjic.
The goal is to make the educational aspect fun and engaging. The group aims to create a board game, an interactive digital platform, and host online challenges that either provide education or encourage participation in the sport.
"The idea is to have some challenges through the digital platform. It could be a pro snowboarder performing a trick and then our amateur riders have to film themselves performing the same trick at their local hill. They then upload it to the platform and have it assessed by the judges," explains Pranjic.
Online challenges like this, called Zero Emission Rides & Challenges, would allow more competitors to participate and reduce the travel associated with in-person events or competitions, lowering the sport's carbon footprint.
"We are also realistic," says Pranjic. "We understand the importance of in-person meetings and events, but we want to make a contribution to the reduction of snowboarding's carbon footprint where we can."
Local workshops will aim to engage and educate youth riders with a focus on providing opportunities for girls just as much as opportunities for boys. The education provided will be based on a literature review, questionnaire for riders, and data analysis.
What is SandSI's role in the ZERO Project?
"As a group of experts involved in many aspects of sustainability, our role is to provide inputs at the various phases of the project, and to collect and analyse the practices of all partners," says Pierre Germeau, member of the executive team at Sport and Sustainability International.
SandSI will use its vast network, platform, and resources to disseminate the project's findings and amplify its message. Also, SandSI brings a wealth of knowledge from the wider sporting world that it will contribute to the project.
"We also gather expertise in best practices from a wide variety of sports," says Germeau. "SandSI's stakeholders come from every sport, so our added value is to showcase the different initiatives, case studies, and achievements that come from outside the snowboarding ecosystem."
The ZERO Project aims to have data on the sport's environmental impact available by the end of 2023, and then will review, assess, and adapt its approach for the following seasons.
To find out more about the ZERO Project, and SandSI's sustainability work in other sports, sign up for our newsletter, follow SandSI on LinkedIn and Twitter, or feel free to contact us directly. If you have any sustainability initiatives or best practices in your sport that you'd like to share, we'd love to hear from you.
Sustainable Development Goals
Learn more about
Sustainable Development Goals
Latest News