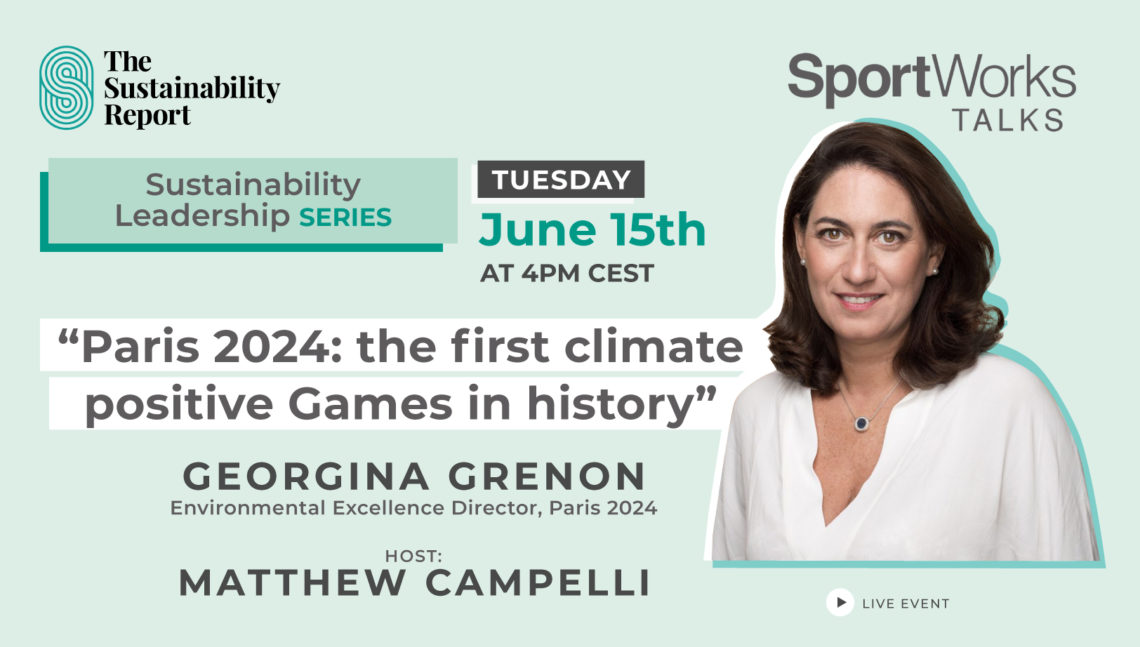 The Paris 2024 Olympic and Paralympic Games is committed to creating a landmark: to be the first major global sports event with a positive contribution to the climate.
The strategy is based on three pillars: reduction of greenhouse gas emissions, support for projects with a positive contribution to climate, and mobilisation of stakeholders to maximise long-term positive impact.
In this upcoming SportWorks TALK – Sustainability Leadership Series, Georgina Grenon, Paris 2024's Director of Environmental Excellence, will give us an inside look on these pillars and their revolutionary ambitions, and how they are starting to deliver on that promise, three years ahead of their Games.
Click here to register to the webinar