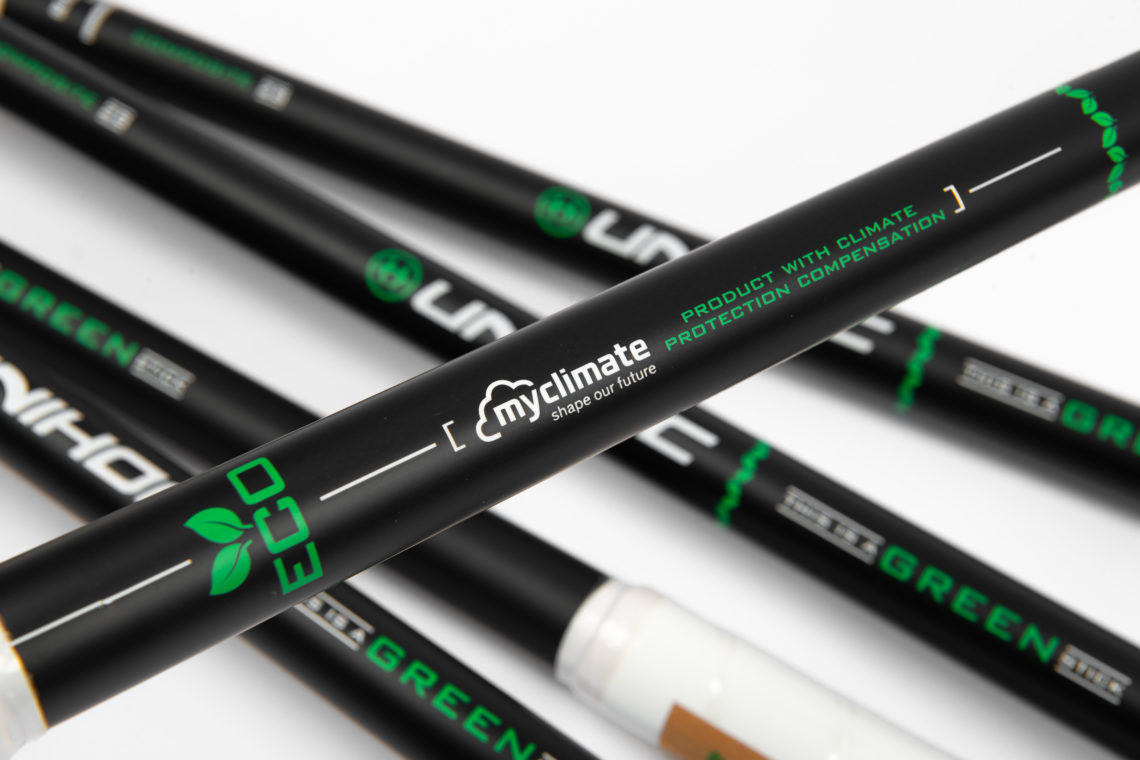 The world is facing difficult environmental challenges and it is important to reduce emissions that are increasing the greenhouse effect and affecting the climate.
UNIHOC has always tried to lead the way for the development of the floorball sport. Over the years this has mainly led to the evolution of new sticks, new raw materials, the implementation of new production methods and other technical improvements for the benefit of the sport. With this project the company is aiming for a different type of development and improvement for the sport when they now take the next step to improve the sustainability of their products. To do this, they have entered a co-operation with the Swiss based non-profit organization myclimate, who will be their partner for effective climate protection in this project.
The last years UNIHOC has worked to make its operations and product range more sustainable, for instance by using recycled material in their products. The water bottles as well as some of the blades are now made of recycled plastic and the new bag line has a main fabric that is also made of recycled material. Now the next step towards a more sustainable floorball business will be taken when the new ECO stick is launched.
– This is a floorball stick for which we have used components that leave a carbon footprint that is as small as possible. The blade is made of recycled plastic, the gripband is completely plain without any print or embossing and the shaft is produced with solvent free pre-preg for the composite material, says Johan Jihde at UNIHOC.
On top of that, UNIHOC is donating a contribution to the myclimate organization for each stick that is produced and sold, to be used for climate protection in one of the many myclimate projects around the globe. myclimate is a non-profit foundation that works for effective climate protection, globally and locally. Together with industry partners and private individuals, they want to shape the future of the world through advisory services and educational programs, as well as through its own climate projects.
Both UNIHOC and myclimate are partners of the International Floorball Federation (IFF), and through this project all three parties are co-operating to make an impact and to improve the floorball sport in terms of sustainability.
Sustainability is a major focus for the IFF and this co-operation between two of our key partners is a great step in the right direction for the floorball community, says Tero Kalsta of the IFF.
The stick will be launched on the market on Friday November 26th, in connection with the start of the women´s World Floorball Championships in Uppsala, the biggest event of the year.
Sustainable Development Goals
Learn more about
Sustainable Development Goals
Latest News