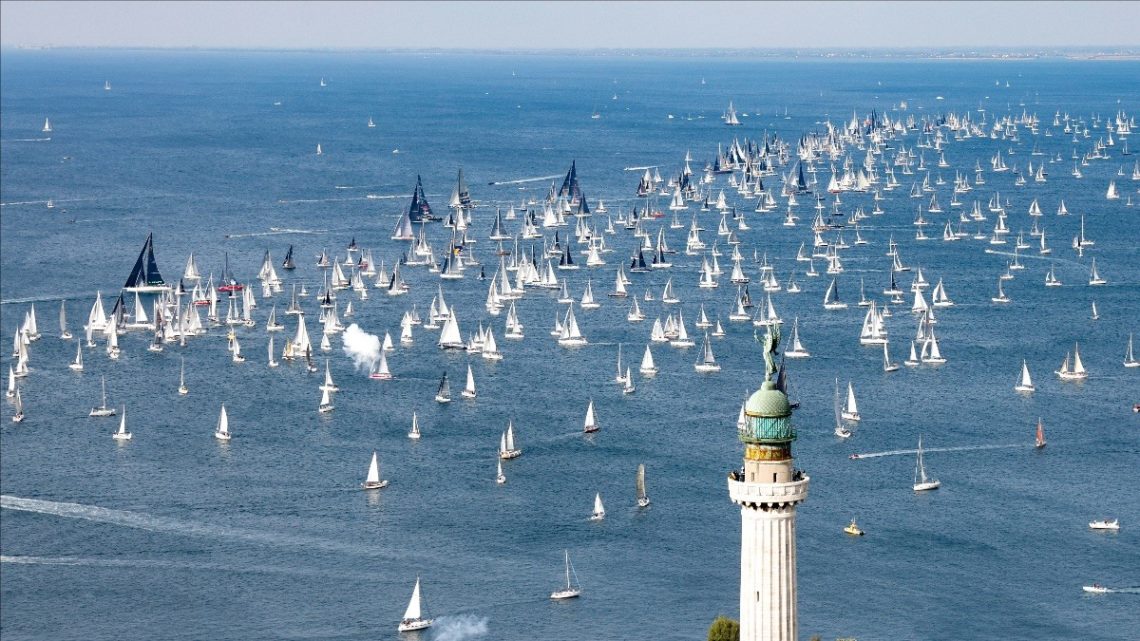 World Sailing, the sport's world governing body, has joined forces with Barcolana, the largest sailing race in the world with tens of thousands of sailors competing each year, to promote participation, inclusion and sustainability in sailing.
The two organisations have agreed to work together in three priority areas for World Sailing – women in sailing, para sailing and sustainability.
Now in its 55th edition and held every year on the second Sunday of October, in Trieste, Italy, Barcolana is a regatta with a unique quality drawn from the sheer numbers of participants it attracts every year.
Sailors from around the world gather in Trieste to share their passion for their sport, and for more than half a century, Barcolana has been committed to involving its audience by promoting inclusion, participation, and sustainability.
World Sailing is a leader among sports on sustainability, having published its sustainability strategy Sustainability Agenda 2030 in 2018 which supports both the International Olympic Committee's Sustainability Strategy and the United Nations 2030 Agenda for sustainable development, and is investing globally in opportunities for encourage more women and more disabled sailors to embrace the sport.
David Graham, World Sailing CEO, said: "I am delighted to announce that World Sailing is joining forces with Barcolana, an event which deserves the international recognition it gets for the high standards it achieves on and off the water. World Sailing is committed to global growth in participation, greater inclusion and a sport which leads the way on sustainability. Barcolana share our ambitions and I am very happy they will bring their passion for the same causes to support our work."
"We are honoured that World Sailing has chosen Barcolana on topics so important to the future of our sport," said the president of the Società Velica di Barcola e Grignano, Mitja Gialuz.
"It is a recognition of what we have built up to now: sailing as a tool to unite people and create a community, experimenting with new forms of dissemination and reflection. Barcolana is a regatta in which you participate for the sporting result, but where heart, passion and the ability to share also count. Our crew is made up of thousands and thousands of sailors who together create and share an event and a way of being, and come together once a year to be, together, a vibrant community."
World Sailing and Barcolana will work together on a series of activities that will become part of the Barcolana55 presented by Generali calendar, giving even greater visibility to activities that are in the event's DNA and that, thanks to World Sailing, will be enriched with an international dimension.
A series of activities are still being planned, but there are three specific points where Barcolana and World Sailing will sail together:
Steering the Course and Women in Sailing – World Sailing and Barcolana share commitments to the empowerment and role of women in the world of sport. Barcolana's 'Women in Sailing' project, inspired by the presenting partner Generali, now in its third edition, aims to make women more visible in the sailing world, giving them a voice and a role. A path that has led in 2022 to a woman at the regatta's line honour – the now famous victory of Wendy Schmidt, the owner of Deep Blue – and more and more young girls approaching and participating in the regatta. In the 2023 edition, Barcolana and Women in Sailing will become the concluding event of 'Steering the Course', World Sailing's annual festival of women's sailing.
Para Sailing and Barcolana per il Sociale – In Trieste, for over 20 years, "Barcolana per il Sociale" has been the inclusive event that brings people with physical and mental disabilities closer to sailing: thanks to the co-organisation of World Sailing and the Italian Sailing Federation, the event will grow to involve the best Para sailors. The objective will be twofold: on the one hand, to offer the opportunity for organisations dealing with disabilities to include sailing in their programmes, and on the other, to launch a strong message of inclusion and shared development, so that there is one sail, for everyone.
Sustainability – The theme of environmental sustainability is also at the heart of the partnership: World Sailing will share its know-how and experience in terms of good practice during the Barcolana Sea Summit, Barcolana's in-depth scientific and informative event dedicated to the health of the sea.
In addition to enhancing the Barcolana calendar from an international perspective, the event will also be an opportunity to share ideas on how major international regattas can deliver social and economic impacts beyond racing.
Sustainable Development Goals
Learn more about
Sustainable Development Goals
Latest News