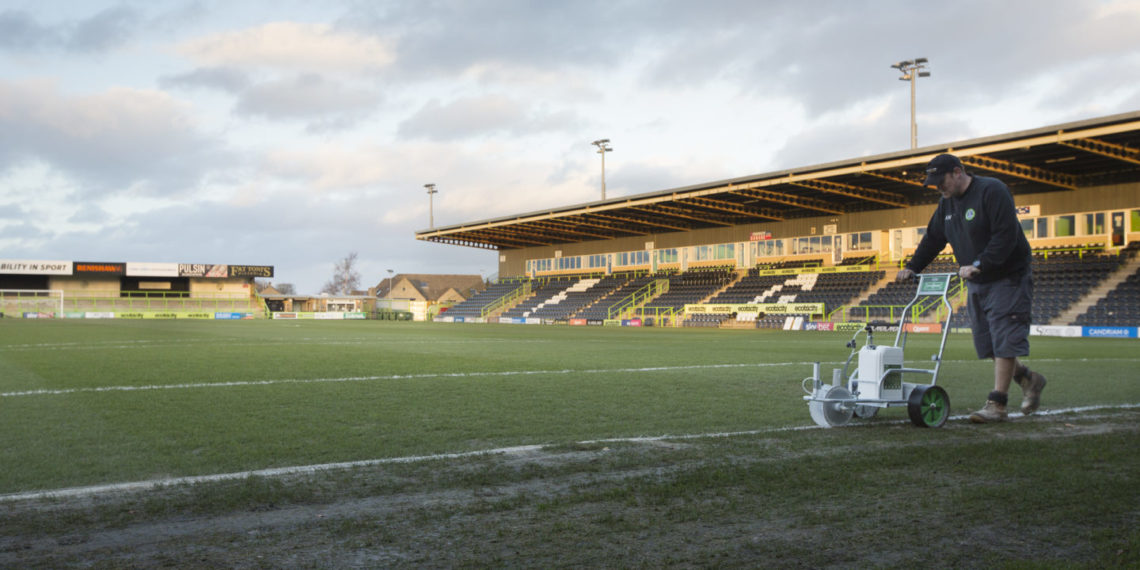 As part of Bdaily's latest feature week, The Business of Sport, we look to Forest Green Rovers F.C. and London based digital marketing agency Go Up, who have announced that their green partnership will continue into the new season, the first in Club's history to be competing in League 1.
As the club's official training kit sponsor, Go Up will benefit from hospitality and advertising as part of the commercial rights package. Above all else, the partnership of shared values will continue to help shape the future direction of the agency.
Go Up pledges an "even stronger commitment" to green business growth and sustainable development off the back of this unique, purpose-driven sponsorship.
Forest Green Rovers is often cited as the "world's greenest football club" thanks to the numerous changes made by chairman Dale Vince OBE. These include introducing the very first organic football pitch, creating football shirts made from recycled plastic and ground coffee, and a commitment to veganism within the club.
The team's continued partnership has been the catalyst for Go Up's two award-winning manifestos: a Green Manifesto and a Happiness Manifesto. These feature sustainability and wellbeing initiatives that have been designed to inspire values and behaviours aligned with those of Forest Green Rovers.
Additionally, Go Up is forging a new focus for the future; to do "good work, with good people, for good people". As part of this mission, the company aims to have a client base that is 100 per cent green, planet friendly, carbon zero and socially impactful in the future, and to help those who genuinely wish to do better.
Go Up's managing director, Tom Skinner, commented: "Our partnership with Forest Green Rovers is fundamental in inspiring us to become a greener agency. It means we get to support and draw direct inspiration from a sports and community enterprise that is incredibly visionary and brave.
"Our mission statement is clear – Do Good Work With Good People For Good People. Being in partnership with Forest Green Rovers will help us achieve that ambition, keeping us focused and inspiring us to do better.
Henry Staelens, CEO at Forest Green Rovers, added: "This partnership has all the credentials we look for at FGR – Go Up are on a sustainability journey as a business, are fun to work with, and bring lots of energy." The 12-month Go Up x Forest Green partnership kick starts now."
Sustainable Development Goals
Learn more about
Sustainable Development Goals
Latest News